Despite its modest size, the Philippines holds some impressive statistics. The archipelago, consisting of over 7,000 islands, is renowned for its remarkable biodiversity, boasting the highest rate of animal species discovery on the planet.
Moreover, the country is the world's second-largest producer of coconuts, fueling its flourishing coconut industry.
With a population exceeding 100 million, the Philippines offers a vibrant culinary scene that pleases both locals and tourists. The variety of dishes ranges from prestigious restaurant menus to the simple yet mouthwatering street food stalls offering delicacies like Adobo, Sinigang, and Lechon.
Given its small land area – about 300,000 square kilometers – it's astonishing how the Philippines has nurtured a robust collection of world-class golf courses. Amidst the diverse landscapes, from the sparkling coastline to the mountainous highlands, golf enthusiasts will discover courses that challenge their skills while offering captivating natural scenery.
Despite the country's geographic constraints, the Philippines boasts approximately 60 golf courses from which to select. These range from globally celebrated courses such as the Orchard Golf & Country Club, known for hosting prestigious tournaments, to less prominent, yet equally exceptional courses such as Tagaytay Highlands and the Riviera Golf Club.
Diversity is the hallmark of these splendid courses. Some, like the East Course at Wack Wack Golf & Country Club and the Forest course at Sherwood Hills, offer immensely challenging golf set in picturesque tropical parklands, while others blend the rhythm of rolling link-style terrain with precision-based target golf.
Among the top picks, the North course at Canlubang Golf and Country Club is a flawlessly maintained layout weaving around lakes, palms, and native trees. In Manila, both the Southwoods Golf and Country Club's Masters course and the Manila Golf Club's course offer outstanding challenges, with the former edging ahead in terms of design. The front nine holes of the Masters course wind through dense woodland, while the back nine – designed on hilly terrain – offer an open character.
In addition to these marquee courses, the Philippines also offers an array of other golfing experiences that cater to a range of preferences and skill levels. For example, golfers seeking a different kind of challenge can head to the highly rated mountain courses. These courses, such as Baguio Country Club and the Highland Course at Tagaytay Highlands, make excellent use of the rugged and hilly terrain to offer an interesting and challenging golf experience. Golfers need to adjust their strategy due to elevation changes, unpredictable weather, and smaller landing areas, adding an extra layer of complexity to the game.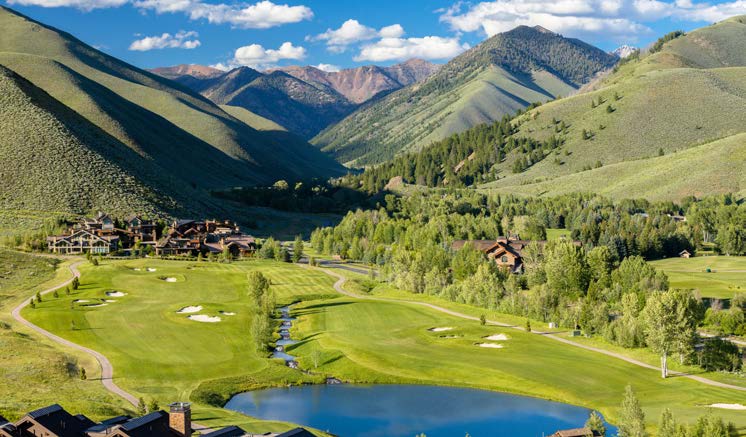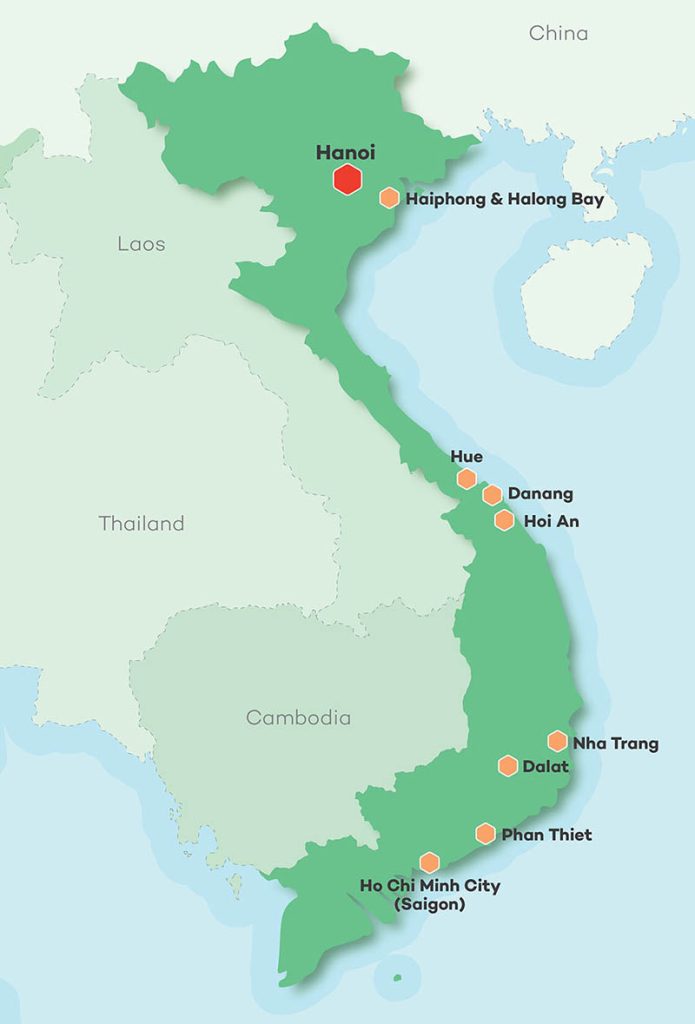 Snaking down from the Chinese border to the Gulf of Thailand, Vietnam is a destination that covers a huge array of bases: something that is reflected in the variety of its top golf courses, which range from tropical beauties to some of the closest equivalents to classic links play in the Far East.
In fact, a compelling argument can now be made for Vietnam as a true golfing heavyweight in the region, with layouts such as the Dunes course at Danang Golf Club and The Bluffs Ho Tram Strip regularly ranking among the best layouts in Asia. Other gems scattered at destinations up and down the nation maintain this gold standard.
While its buzzing cities are an undoubted highlight, Vietnam's bounty of towering mountains, emerald paddies and endless white sand beaches are ripe for exploration. Throughout this tapestry is woven outstanding golf layouts guaranteed to thrill the most exacting connoisseur of the royal and ancient game.
A fascinating mix of old and new Vietnam, Hanoi is changing quickly but maintains a strong sense of identity. Full of things to see, from the architecture of the Old Quarter and the French Quarter to Ho Chi Minh's Mausoleum and the Temple of Literature, the Vietnamese capital lends itself to investigation. Within easy striking distance of the capital, meanwhile, are a stellar selection of golf courses that capitalise on the verdant scenery and mountain views.
The restless ying to Hanoi's statelier yang, Ho Chi Minh City deserves its reputation as Vietnam's most dynamic city. The southern hub is the country's main financial centre and its relative affluence is reflected in its gleaming skyscrapers and swanky rooftop bars. It too has a great selection of varied golf challenges. For golfers though, the most lucrative rewards arguably lie away from the two main cities.
In Central Vietnam, Danang is now regarded as one of Asia's true golf hubs. It's also a gateway to excellent beaches and the UNESCO-listed town of Hoi An. Other golfing treasures, meanwhile, lie further south along the coast at Quy Nhon, Nha Trang and Ho Tram.
TOP GOLF COURSES IN PHILIPPINES
Golf in Vietnam may not be ancient, but it's certainly royal. In fact, for much of the 1930s, the original holes at Dalat Palace Golf Club – Vietnam's most venerable club – were the private fiefdom of the nation's last emperor Bao Dai, who commissioned the course following a trip to France where he discovered the sport. The course was abandoned in 1945 after the emperor left for Hong Kong, but was revived thankfully in the 1950s and again in the early 1990s and remains a charming place to play.
5 REASONS TO TRAVEL TO PHILIPPINES FOR GOLF
1) CULINARY RICHES GALORE
Vietnam's rich gastronomic tradition is among its prime assets. Drawing on Chinese, regional and even Indian influences while remaining wholly distinct, the cuisine is adored by foodies the world over. The stars of the Vietnamese culinary firmament include pho, a noodle soup with beef or chicken and herbs in a slow-cooked broth. Even better, it's a comparatively fresh and light cuisine so a big lunch won't weigh you down on your afternoon round.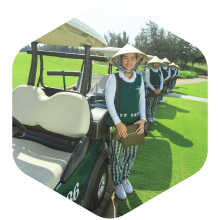 2) INCREDIBLE PEOPLE
Even in a region known for its wonderful people, the Vietnamese stand out for their friendliness. Although the nation is developing fast, there is no sense of the jadedness that sometimes comes with familiarity with tourists. This open-heartedness can be experienced at the country's golf courses, where staff and caddies conspire to ensure the warmest of welcomes.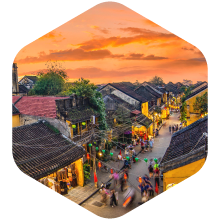 3) SAMPLE HOI AN'S HERITAGE
Just a few long iron shots from some of the country's best golf courses is Hoi An, an ancient town known for its history and cuisine. Its UNESCO-listed old centre – a colourful jumble of Japanese merchant houses, Chinese temples and French colonial buildings – evokes its heritage as a former trading centre of the Champa Kingdom. Equally compelling is the ancient town's location a stone's throw from beloved beaches.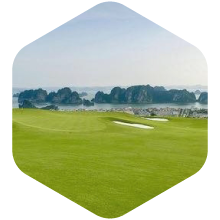 4) BE PART OF AN EXCITING GOLF FUTURE
Producers of the R&A's annual Golf Around the World report counted 176 projects in various stages of construction of planning in 2017. The bulk of that activity took place in Vietnam, which may soon rival any golf destination in Asia. These forthcoming additions to the country's golf portfolio join recent newbie layouts such as Bana Hills, Vinpearl Golf Phu Quoc and FLC Quy Nhon Beach & Golf Resort.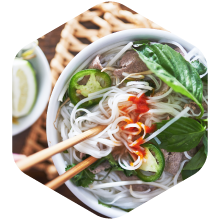 5) EXCEPTIONAL VALUE
Vietnam is one of the most cost-effective nations in the world for a golfing holiday. The golf itself is reasonable, but it's off course that visitors really begin to reap the dividends. Indeed, it is estimated that the cost of living in Vietnam is around 10% cheaper than in Thailand. A meal for two at a midrange restaurant costs less than US$20 while a local beer in a bar can cost as little as US$1.