Browse our hand-picked list of Golf Hotels & Resorts in Thailand, Vietnam, Cambodia, Malaysia and Indonesia.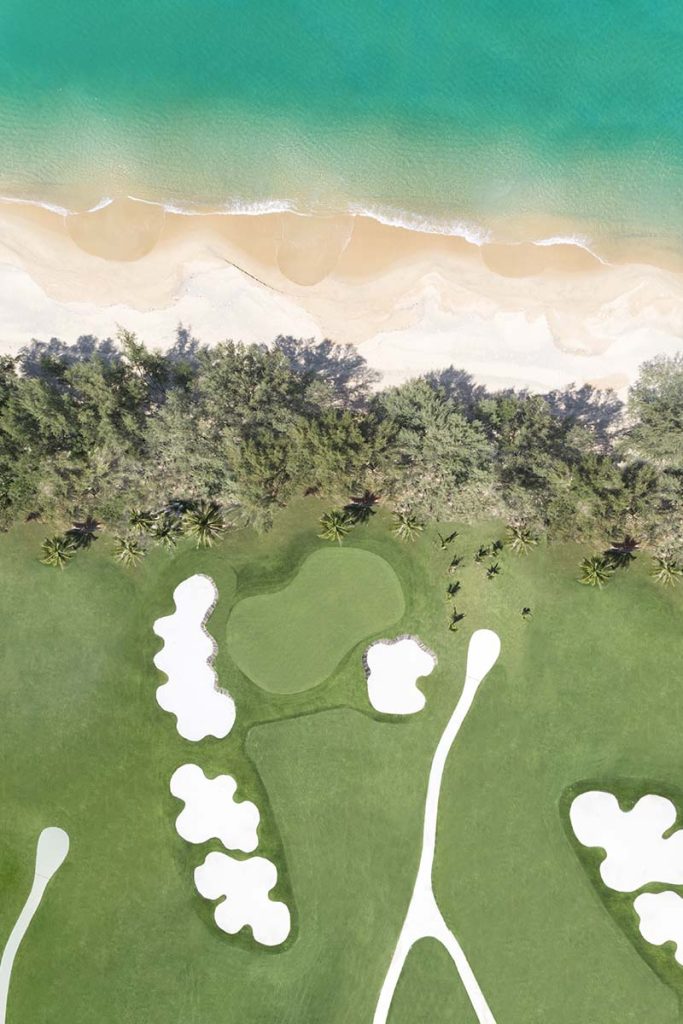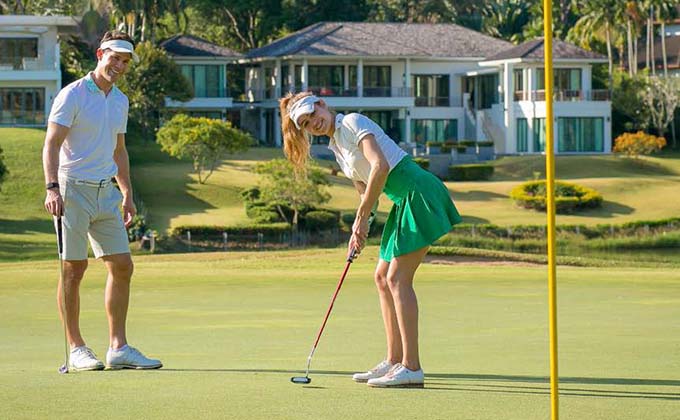 Spectacular, exotic and special, golfing in Southeast Asia will have you reaching for a thesaurus in search of new superlatives.
The game has long had a foothold in the exotic Far East. Kings and emperors helped establish the pastime in Thailand and Vietnam, while the British bequeathed historic courses in their former colony Myanmar.
Nevertheless, it is in the modern era that the golf scene in the area has evolved into something that is truly world-beating. All around the region – from the surf-bashed shores of Bali and Vietnam to the verdant highlands of Thailand and Laos – some of the world's top golf course architects have laid down a marker with some of their most sterling work.
Greg Norman's work in Vietnam at Danang Golf Club and The Bluffs Ho Tram have helped burnish his reputation for design, while other legends including Jack Nicklaus, Nick Faldo, Pete Dye, Robert Trent Jones and Gary Player are among those responsible for other beauties throughout the region.
Golfers needn't seek out star architects to get their thrills though. There are over 1000 layouts throughout the region, many of which would give any course in the world a run for its money.
Even better, there's nothing remotely homogenous about the golfing options in each country. While the classic Southeast Asian tableaux of swaying palm trees and rice paddies get a look in at courses around the region, other layouts are hewed out of virgin jungle, routed along tropical shorelines and even crafted within an extinct volcano crater.
As integral to the golfing experience in the region is the overall ease of everything: and the economy. Golf around the region is competitively priced and so too are the costs of goods and services and the excellent resort and hotels found in each country. Infrastructure is good almost everywhere and is getting better. Facilities at golf courses, meanwhile, are often world class while the presence of friendly and knowledgeable female caddies is another perk unique to the region.
Now back to those adjectives. Golf in Southeast Asia is variously thrilling, stimulating and fun. And rest easy: whatever emotions you experience during a golfing trip in this part of the world, boredom certainly won't be among them.